Accessories
Your choice: winter vs summer
---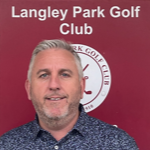 It's not every day you get a new golf bag. But what do you look for when your trusty decade-old bag eventually gives up the ghost?
In the pro shop, there are stand, pencil and cart bags from multiple brands to choose from. All different sizes with their own unique features. So how do you navigate weighing up your options?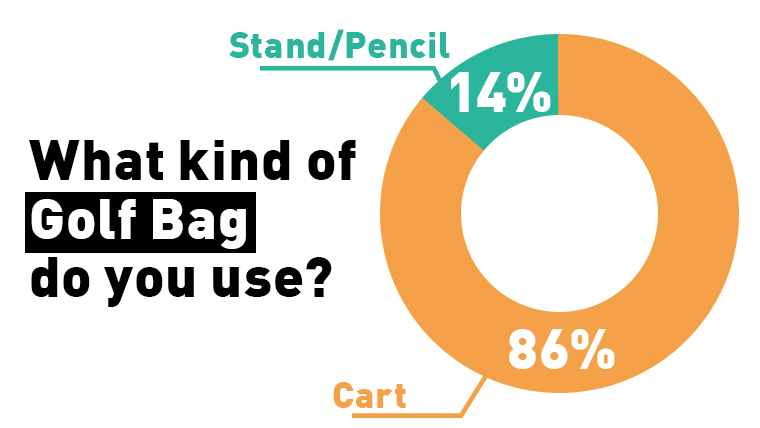 Did you know that 86% of club golfers use a trolley when they play golf?
If you play with a trolley – either push or electric – you're best off having a suitable cart bag attached and ready to go.
Others enjoy heading straight to the tee with a quick-and-easy stand bag over their shoulders. However, one thing is inevitable in the golfing world, our time on the course is largely ruled by the weather and seasonal conditions.
When the outdoors is drastically different during the winter months, you may want to head out with something more practical, such as the waterproof cart bag that has lots of space to carry all of your accessories.
Please read on as we consider the benefits of the latest Titleist cart and stand bags as you're using them during different seasons.
Your summer stand bag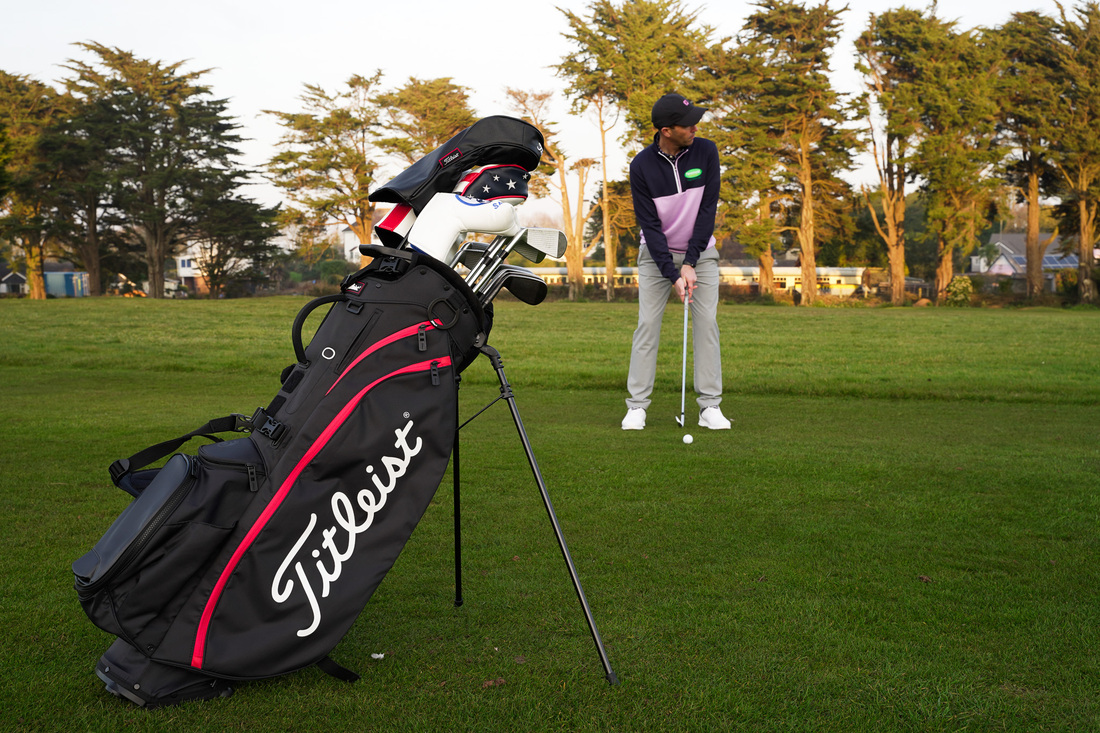 You deserve to make the most of those pleasant summer rounds by heading out with the Players 5 stand bag.
This lightweight golf bag from Titleist is incredibly portable and has a premium double strap so that the bag can rest comfortably on your shoulders. The bag has a generous and roomy 5-way top cuff, so you can organize how you carry your clubs to your preference.
The bag feels incredibly easy to move around, but that doesn't mean it's short on features. The Players 5 has 7 spacious pockets that you can comfortably fill with jackets, snacks, and other golfing essentials.
The bag has a handy external drinks sleeve so you can grab a drink as you walk along. Your valuables will be safe and secured thanks to the high quality YKK zippers that perfectly seal the pockets. Titleist have introduced both black/red as well as navy/royal colourways.
Your winter cart bag
Let's face it, there's less time of day to play in the winter and it's pretty much guaranteed to be quite chilly outside. You need a durable cart bag to take to the course with you when the elements are proving to be a challenge.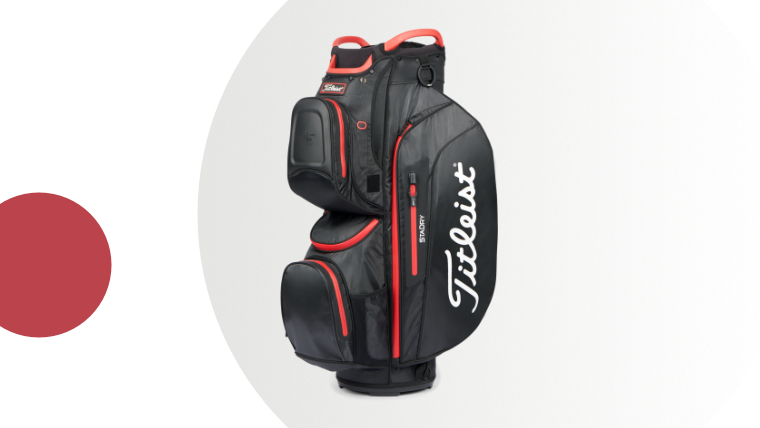 If you're looking for a bag that will give you the ultimate protection when you're hitting the course throughout winter, we'd recommend the StaDry 15 cart bag. This bag has a completely waterproof construction, one that includes 15 full-length club dividers and waterproof zippers that seal the pockets.
You'll not be short of storage space when you play with this bag, as it has a total of 9 separate pockets including two velour-lined pockets for your valuables, and an easy-access pocket for your golf balls. It's solid, durable, and weighs only 2.95kg, which is impressive given it's solid build. The soft-touch, multi-material cuff that has integrated handles gives the bag a premium look and finish.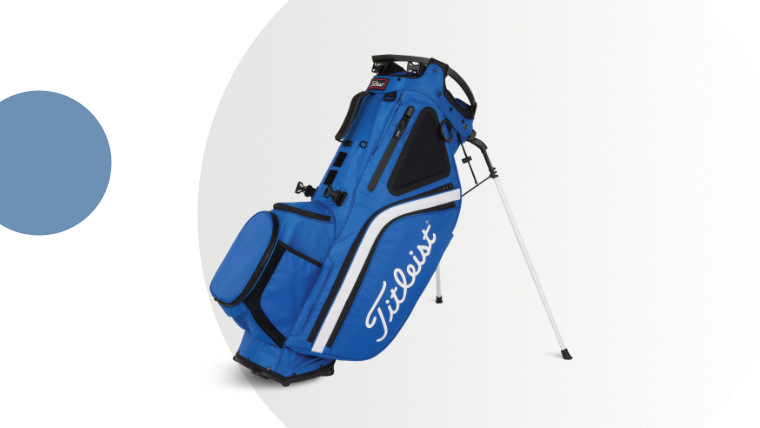 If you're looking for a bag that can be attached to a cart, and has stand legs so you can carry it, Titliest have you covered. The Hybrid 14 is trolley friendly, and has a premium double strap that makes for comfortable carrying. The bag has a 14-way divider, 9 spacious pockets, and really captures the best of both kinds of golf bag.
While we could spend all day weighing up the pros and cons of using each kind of bag at different times of the year, one thing is for certain, if you're playing with a Titleist bag you'll be having a good time. If you're thinking of getting yourself a new golf bag we'd be more than happy to walk you through your options and offer you our recommendations.