Equipment
Golf irons & changing conditions
---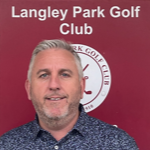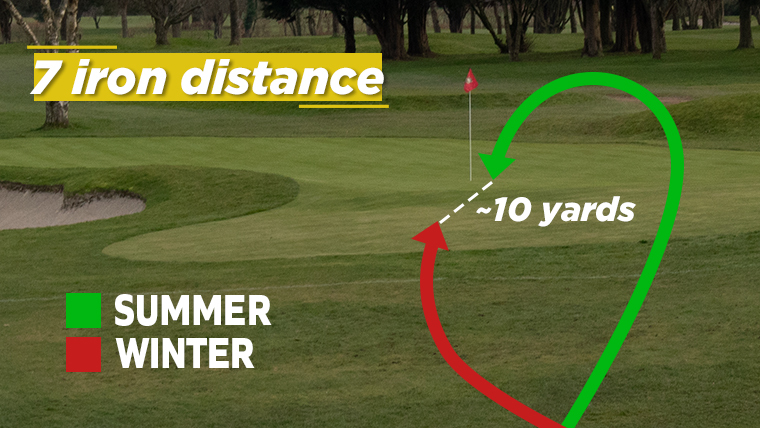 Broadly speaking, there's summer golf and then there's winter golf. Both seasons have their ups-and-downs. You may love the warmth in summer and the tee being freer in the winter, but how do you prepare your game for the changing of the season? And how does golf change?
As we creep into autumn, you'll be wanting to have your thermals and mittens nearby for when you're spending a lot of time outdoors. It's sensible to be dressed for the colder weather, but one thing you may not be aware of is how it can affect your clubs. Please join us as we explain how the latest Callaway golf irons will help see you through the wintertime.
Adapting your game to winter golf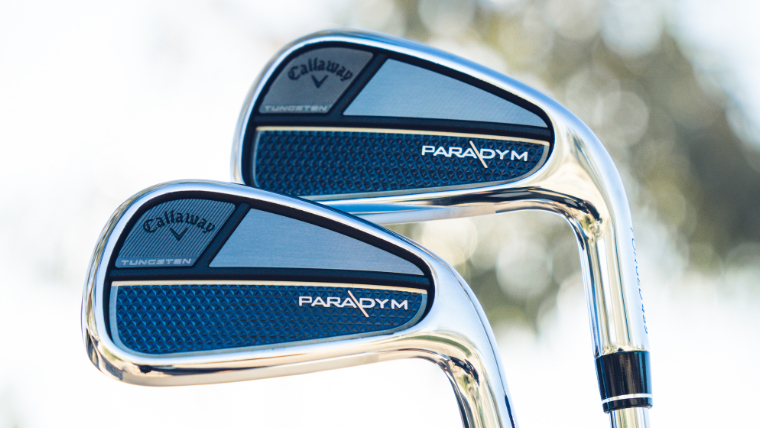 Conditions in the colder months can have a significant effect on how your game is played. For example, the colder temperatures reduce the elasticity of the metal in your golf irons. This means they won't bend as fluidly as when you're playing in the warmer months as there's less efficient transfer of energy from the golf iron to the ball.
Another thing to consider is that colder air is denser, so there will be more resistance acting on your ball as it travels through the air. So in short, the cold temperature will give you slightly less distance on your shots. Keep in mind you may need to club-up when you're out on the course this winter.
The ground is also wetter and muddier in winter, so when you come down onto the ball it can be harder to make a clean connection with the turf. While we hate hitting muddy shots or playing on difficult lies, it's important to anticipate them. It's good planning to have an extra towel in your bag to keep your clubs in working order should you be hitting through murky turf.
These are just some of the reasons why winter golf is more difficult than in the summer. If you want to keep playing happy all year round, you'll need to be heading out on the course with golf irons that are appropriate for you.
Which golf irons should you try?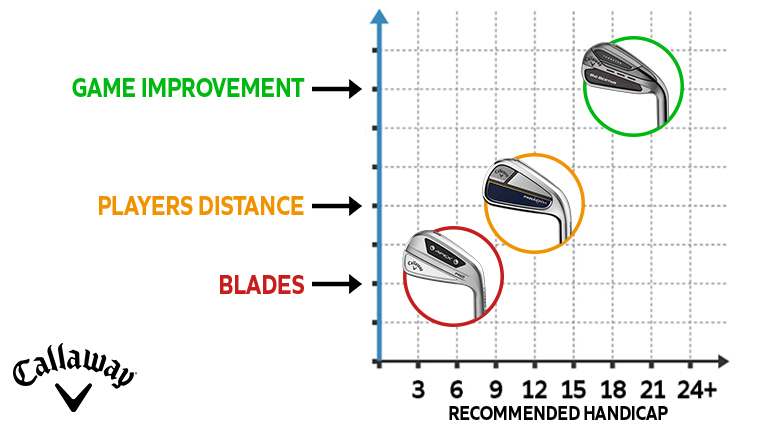 As you can see from the illustration, Callaway makes a variety of quality golf clubs and different models that cater to players of specific abilities.
If you're looking for an iron that's really easy to hit and will give you a lot more confidence on the course, the Great Big Bertha irons are a fantastic choice. The black smoke finish looks great, and they provide an outstanding feel when you strike the ball. If you have a handicap target you'd like to reach, these clubs will have you soldiering on throughout the winter.
If you have a low handicap and you're out on the course multiple days of the week, you're looking for a club that will let you shape your shots exactly how you want to. The Apex Pro irons from Callaway have an intricate face design that will give you fast ball speeds to excellent distance. You'll be gliding through questionable turf thanks to the pre-worn leading edge on the sole too.
You may have seen a lot of buzz around Callaway's Paradym range, so join us as we take a quick look at these sublime golf clubs too.
The Paradym X is a superb golf iron if you're a regular golfer but want to play your way into a more competitive handicap. These irons have hollow body construction and feel really solid when you strike the ball. Dual tungsten weighting in the clubhead give you excellent launch conditions to have you sailing the ball further more often.
If you're a confident ball striker and want to build up your consistency, the standard Paradym irons provide a buttery soft feel, and also sound amazing when you strike the ball. These irons also have a pre-worn leading edge so you won't be hitting through any uncomfortable terrain rather than chunking your shot.
Don't let the changing of the seasons put you off your golf! There's no better feeling than mastering your iron shots. If you're on the lookout for some new irons, we'd be more than happy to help, just contact us in the pro shop.