Accessories
Which GPS device best suits you?
---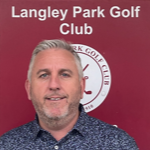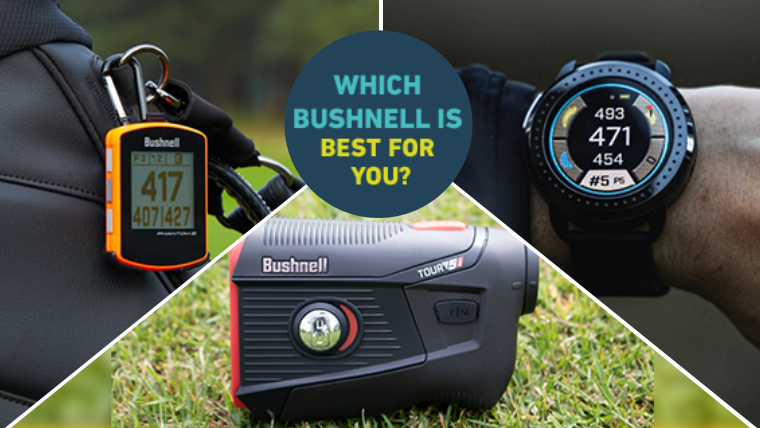 It's easy to get overwhelmed by the different kinds of GPS devices on the market and deciding on which one would be most appropriate for you. In the same way these gadgets give you super reliable measurements, we're just handing out the facts. So why should you add a distance-measuring-device to all the other trusty gear you head to the first tee with?

Do you need a GPS device?
Golf - above all - is a game of power and trajectory. You may know by look and feel how far you hit your 7-iron and your 4-hybrid, but feel can only get you so far. Especially when it comes to considering factors like the contours of the ground, whether you're hitting up or down hill, and how hard the wind is blowing. We can't control the weather, but being able to know your exact yardage to the green will let you know for definite which club to reach for. This also removes any uncertainty and you'll feel a boost of confidence in knowing your lining up to your shot being as informed about the distance as possible.

New to the game?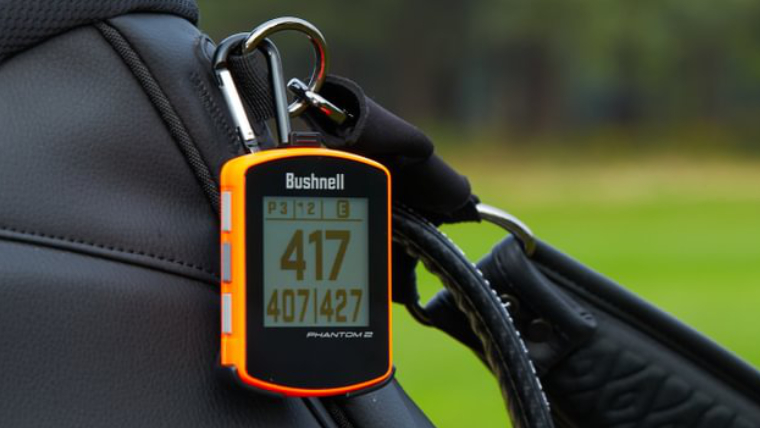 If you have a high handicap, you may be focused on getting lessons to make your strikes more consistent. Some days it's hard enough making good contact with the ball, so getting to know your clubs and your yardages is the key to success. This handheld device from Bushnell will help you build up your familiarity with your clubs and the course.
The Bushnell Phantom 2 Slope device is easy to use and has some handy features to help you if you're scratching your head down the fairway. You can measure distances to the front, middle, and back of the green as well as distances to various hazards. It has a clear display with easy to read numbers and will keep you informed all day long with over 18 hours of battery life. This is a great choice if you've never owned a golf GPS device before and want to be better informed of distances when you play.

Info at a glance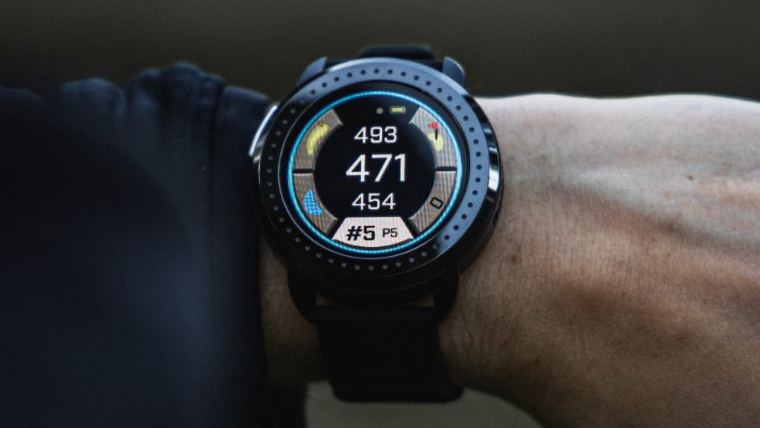 If you want a little bit more then a GPS watch may be for you. The stylish iON Elite from Bushnell is your friend on and off the course with features like scorekeeping, and it connects easily to the Bushnell Golf mobile app.
The watch has a clean, easy-to-read display that doesn't glare when you're playing in the sun, and the touchscreen makes it super easy to navigate. There are tons of features available to help you navigate the golf course, such as Dynamic Green Mapping with GreenView, where you can move the pin placement to get a good look at the green's contours. This watch even features Bushnell's Slope technology, which takes the slopes of the course into account when measuring distances. If you want a reliable gadget to help you prepare for multiple aspects of your game, we'd recommend this GPS watch.

For the pinseekers
If you're a single-figure player that's always looking for the next challenge, you'll want to understand every corner of the course to keep scoring lower and lower. If this sounds like you, we'd recommend a super accurate laser rangefinder.
Lasers like the Bushnell Tour V5 Slim Laser and Pro X3 will give you pinpoint distances so you'll know exactly where you'll want to land the ball on the green. These devices have Bushnell's PinSeeker JOLT technology, so when you lock onto the flagstick the device vibrates to let you know you're locked on. Both of these gadgets fit nicely in your hand with an easy-grip rubber front. If you're a confident player that wants to know the ins-and-outs of the course you're playing, a rangefinder is the tool for you.

Bushnell's range
Bushnell has a whole host of options available should you want to up your game with a distance measuring device. From handheld devices to watches to lasers, it's a brand that is widely used on Tour by players and caddies alike, so you know you can trust any device you choose to put into play.
As always, our services are available to you and we're ready to help offer you advice whatever your golfing needs. If you'd like to talk more about Bushnell devices and how they can benefit your game, please pop into the pro shop today or contact us today.